Imagine Handing Your Health To A Passionate Professional
and Having It Fit Your Busy Schedule, Then Having It Handed Back So You Can Continue The Journey For Life

The Train & Brain 1-1 12-Week Program


My Coaching To Meet Your Needs

Physical Fitness And Inner Peace On Your Terms


Designed From Thousands Of Hours Of Coaching To Give You Exactly What You Need - Strong Foundations And Healthy Habits For Complete Independence
This program is specifically aimed at the busy professional who is lost at sea. Health needs work. 10KG + could do with shifting. You feel you have failed so many times you are close to giving up and stress, doubt and anxiety are now a part of the daily struggle.
When you truly understand the value of your health and what neglect has and will continue to cost you, you see this is the perfect solution to invest in turning it around and taking full ownership of yourself at every level.


Weekly Personal Training With Me - 45 mins

Weekly Mindfulness Coaching Calls - 30 mins
A Concrete Growth And Goals Plan We Create
Programs That Build On Your Strengths
Training From A World-Class Coach And Athlete
Support outside of the program when required

Monthly Goals and Progress Reviews
Enter your bullet points here..
The benefits of a truly bespoke journey are incredible as you get what you need when you need it and to fit your schedule

Over £500 Of FREE Bonuses

Mindset Jumpstart 30 Day Video Course - £295

Kettlebell Masterclass Video Course - £195

Video Vault Access - Sold Separately

5 Professional Guided Meditations - Not Available

Kettlebell Course Manual PDF

My Book - The Path To Inner Peace PDF

Enter your bullet points here..
Train & Brain is our core product and our customers are our why. We have included all of the showcase video content on a professional course platform for better organisation and this allows us to offer you all of our additional video courses for FREE as members in the bonus content module. As a thank you and to show our commitment members will also get FREE access to all future live coaching programs that we run to truly support your growth
Not just personal training, personal mindset coaching and LIVE daily group coaching, you also get access to the ever-growing video vault for true training on the go. Health and safety, safe equipment use, warm-up, cool down, stretching, mobility, almost 150 exercise tutorials for everything used in the programs and 30 workouts so far with everything you will ever need for your goals. The vault will grow into a library of physical fitness, mental health and education for your continued growth!
Sample Vault Workouts Below
Professional Testimonials
Ali Jawad - Paralympic athlete, medallist, world champion and World record holder
Steve is not only a great trainer, but a motivator who makes you think outside the box in anything you do. If there's a person who'll help you achieve greatness, it's him. I can't speak more highly of the man.

The Lean Machines - YouTube Superstars
From doing a number of Stephen's courses including Olympic weight lifting and kettlebells I can honestly say he's a fantastic coach. Not only is his information & delivery easy to understand, it's also in-depth enough for the most educated of participants.
 Stephen has an uncanny ability to bring the best out of you, he somehow changes your mindset and fills you full of confidence which often ends in new PB'S.

 So if you're looking to learn a new skill, become a better teacher or just break through plateaus then Stephen is your man!


David Cosford
- Former Director of Sport - University of East London and part of the Olympic organisation for team GB
Having worked with and been trained by Stephen Aish for the last 4 years I have the utmost respect for him as a friend and professional. He is a uniquely passionate and dedicated individual who always delivers excellence and enhanced customer care. Whether it be pushing an athlete to become faster, higher, stronger or developing a new business solution, Steve is 'world class'.

Phil Lear
- World Taekwondo Champion, GB Head Coach and 7th Dan Master
I have known Stephen Aish for over 12 years from when I first took part in his Kettlebell instructor course. Then a few years ago, I spent 6 hours with him one to one and returned home a different person. I have not looked back since and have booked Stephen for 7 seminars at the gym I run where he has reached over 200 people and changed their lives for the better. His mindset course is simply astounding and creates many lightbulb moments, reframing things in our lives that we believe we can't change or define who we think we are to just things that happen to us. Stephen presents with passion and a desire to help people to their own level of inner peace. The feedback I have received from every single course he has presented has always been of the highest calibre. He has changed my life and the lives of my family forever and for that I am eternally grateful.


Ben Coomber - BTN Academy and Awesome Supplements owner and the UK's No.1 Health Podcast host
If you want change, you know you need it, want it, but feel stuck, constantly going back and forth through cycles of success and failure, then Steve is your man to break through. His vast experience of the body and mind (because they are both part of the change puzzle) are 2nd to none. Any program or coaching you can get from him, take it, and go "all in" on what he says. Thank me later.

Rachel Frances Thomson - Biomechanics Coach and Industry Training Provider
Having known & worked with Steve for several years now in a variety of capacities his integrity & humility still continue to positively impact on me both personally & professionally. His unique methods of meditation & skill in coaching mindset have powerfully influenced my daily perspective as well as my belief in my own abilities when strength training. He is someone I will always lean into for regular reminders when I am seeking mental clarity & accountability.

If you are well aware that you have at least a 6 month journey then please book a call with me to discuss your requirements, or book the discounted annual plan

What did other clients experience?
Danny lost 40lbs on a 6-week mindset for fat loss course and another 20lb after it finished
Gemma went to the kettlebell world championships after several months of coaching
Jeanne came off of antidepressants after 21 years
Julia did a corporate event and spoke to 80 people after being terrified of public speaking
Ryan managed to forgive after a life-changing accident that consumed him with hatred
Aleksandr went to a nature reserve and held a tarantula the day after seeing me
Maria came to see me on Sunday and quit her job Monday
Emily was burnt out, stressed and unable to have children. She now has 2 wonderful kids
Tracey left her corporate job and set up as a personal trainer and followed her passion
Dave was close to quitting and set up as a successful coach

Your Coach and Guide - Stephen Aish MSc.


International Coach, Speaker, Author, Champion Athlete and World Record Holder


About your coach - short version - Steve will get you to your goals
Here is why - Steve is one of the most respected and well-known coaches in the UK. He has coached internationally, trained thousands of personal trainers and members of the public, coached the RAF, GB Police, spoke for Deloitte, Porsche GB and has been on several health and fitness podcasts. He has 3 black belts in Taekwondo, 4 GB weightlifting championships as a masters athlete and 5 British and World Records in all-round weightlifting. He is a fully qualified PT, has a degree in psychology, masters in strength and conditioning, is a performance enhancement specialist with the National Academy of Sports Medicine and a kettlebell master trainer regarded by many as one of the leading authorities in the UK who was personally trained by the Russian world champions and world record holders. He also specialises in mindset and so I am sure you can agree that your physical health and mental awareness are pretty safe with me - I will deliver and you just have to show up and do the work most of the time. That is my promise to each and every one of you on this journey.
Choose a pricing option
Preferred option

Train & Brain 12 week program (£1500)

£1500.00

Preferred option

Split pay (3x £550.00)

3x £550.00
Train & Brain 12 week program
£0
Train & Brain 12 week program
£0
Total payment

1

x

Train & Brain 12 week program

£0

-

+
All prices in GBP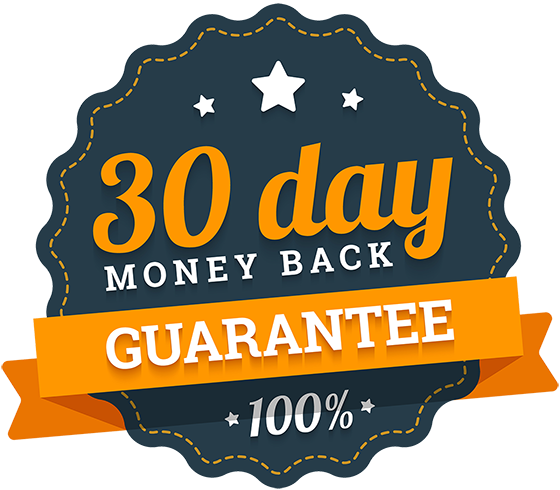 If for whatever reason you personally feel this is not the right journey for you after 30 days then you will get a full refund and my recommendation on what to do next
Frequently Asked Questions Below
3 specific groups will benefit the most from this program -

1 - Absolute beginners and those who are lost and unsure where to start. It will be slow, steady and increase gradually and the priority is solid foundations. This is not the place for athletes

2 - Those already having a good fitness basis that realise the importance of routine, accountability and someone guiding them

3 - Those who are more interested in the mindset aspect of the program as you can certainly train a couple of times a week, but some of the most powerful content will come from the mindset material

There is a recommended products list to get you started and most people will need nothing more than 3 pieces of home exercise equipment - 1 kettlebell, 1 resistance band, 1 set of hand weights. Much of the routines can be done with body weight.

Do I need to get in shape to join?

Nope - the whole idea is that this is the time you start, commit and see real results that you can take forward for life. No more confusion, just confident action!

What if I miss sessions or am ill?

All content is in the Facebook group and so you have access to every session after it happens. Some people will not be able to make the live sessions and so you really can train when it suits your time.

You mention mindset, how does that work?

From experience I can tell you that a meaningful life largely consists of a sound mind at peace and in a healthy body that is fit for purpose. This is the foundation of life and my goal is to get you there.

What if I know enough to fly solo, or want to leave?

Then you have my blessings and I wish you every success with the rest of your adventure.